When the brilliant team in charge of the Tarawera event announced (after much anticipation and badgering from all) that they were going to put on a 100 mile race around the lakes of Rotorua, I immediately put it on my list.  Great.  Unfortunately, I am also a huge fan of the monster that is Northburn as it's the closest thing we have to a mountain miler that has vertical that compares to the likes of UTMB and Hardrock – and the very mad Terry Davis with his terrifying race briefing is a must-attend event on the annual calendar.
Which one to do? Surely not both eh!!??
Bugger it, only one way to find out.  They are only 1 month apart, well, as it turned out, 34 days, 4 hours and 40 minutes from finishing Tarawera to starting Northburn – stats!
Tarawera Inaugural Miler – 10th February 2018, 4:00 am, Government Gardens, Rotorua 
21 hours 19 minutes – 5th overall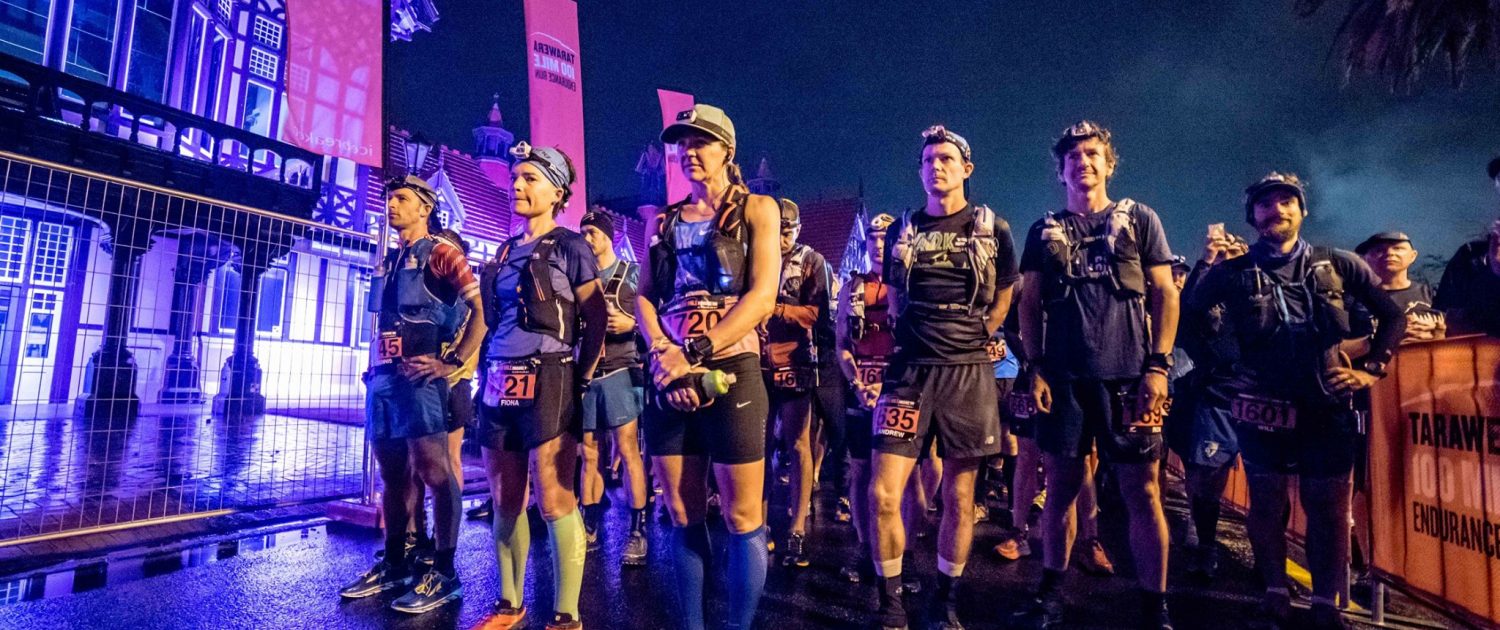 (Photo by Kurt Matthews Photography)
I like early mornings – I do them most days in training – but this is pretty early – and the night before a race is generally short on sleep so this made it even shorter.  I think in a perfect world I'd like a race like this to start the evening before – even get into it straight after registration!  Might be just me though.  Regardless, here we are – and it's a great start line with a few familiar faces around.  A brief yet stunning Pōwhiri and we are off – at a very comfortable 5:45 min/km pace – lots of chatting up front.  The first 30 or 40 kms were right on script – a trio of Dennis De Monchy, Chris Warren and myself formed something resembling a chase group behind the two leaders Grant Guise and Adrien Prigent.  Raining steadily but the track was in good condition so progress was swift.  The lakes still look beautiful even on day like today – mist and overcast skies – very broody!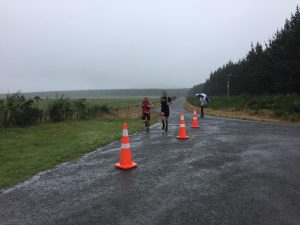 At around the 47km mark we jump on a boat and fly across the water – all done without any fuss (and a good opportunity to get a stone out of my shoe and eat something) – it's over very quickly and we are heading down to Rerewhakaaitu aid station at 52kms.  A quick korero with lovely wifey who is just so good with motivation and off we go up the backside of Mt Tarawera.  This is a pretty decent climb and the three of us drift apart a little but out of nowhere comes a lady by the name of Hannah McRae who, while flying past us, humbling announces that she 'has no idea what she is doing here' – a reference to the fact that this is her first miler and she is leading the women's field.  Off she goes and it's the last I'll see of her for another 100 kilometres.
Tarawera Falls is the halfway mark in kilometres and I'm in fourth place – this is where we joined the course for all the other distances.  I was really happy to get there in under 9 hours – wild thoughts of a sub 20 hour performance started to form in my mind.
but then
the mud…..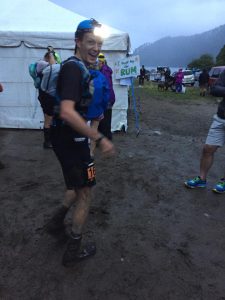 All of a sudden we went from having the place to ourselves to being right at the back of the pack behind over a thousand other runners – who, thanks to the consistent rain, had understandably chewed the course up into a pile of deep mud from the Falls all the way to Millar Road aid station – 40 kilometres of single track carnage.  Times fly out the window and moral takes a big hit.  Just staying on my feet becomes the single focus for long periods of time.  It's no-ones fault – but it sucks.  Andy Palmer passes me in the middle of this section looking very strong.
Nevertheless, I get a huge boost coming around the corner into Okataina at 100ks as the whole family is there with the girls fighting over the cowbell – they had been waiting in the rain for ages which I feel terrible about – sorry couldn't go any quicker!  Off up the climb on the western Okataina and I get passed by an incredibly perky Dennis De Monchy who is clearly enjoying the vertical in front of us and then Sally McRae also shoots past on a mission.  Sally and I would have a bit of back and forth on this leg as I had 'cheat stick' poles and she didn't.  Clearly the poles were an advantage on the ups of this section and I honestly felt a bit awkward about being able to go past her when the mud was really gnarly.  She'd fly past on the downhill – rinse and repeat – she eventually won this battle by eight minutes at the finish!
Millar road – an actual road!  Felt a combination of awesome and really hard – the legs were pretty toasted here so the long downhill isn't pretty but you get there quicker.  Through quiet Okareka – I just wanted to join the locals on their deck having a beer – looked so good!  The approach to Blue Lake is another muddy affair but brief at least.  Seventh place, 35k's to go!
The last part is a bit of a blur to be honest – some big climbs in there saved especially for us miler people.  A terrible single track that had been used for a mountain bike race that day – Puarenga aid station looking like a completely different world from when we saw it at 5:30 that morning.  I was almost falling into the dreaded auto-pilot-just-get-to-the-finish mode when something in my mind went click.  I was about 11kms from the finish when I went around a big tank and realised I knew where I was – and I also therefore could map out the rest of the race in my head.  Visualisation is a powerful tool – BANG – feeling GOOD!
Suddenly I can run everything – even the hills.  We've rejoined the rest of the field and I'm passing a few 100k runners when I spot a familiar figure – Mr De Monchy with super pacer Rob Bathgate – sorry fellas but I'm on a mission to finish this as soon as possible!  I also pass Hannah just before the final aid station who has put in an almighty effort and will finish second female behind Sally.
Emma is here to surprise me – which is awesome – but I just throw my poles over the fence at her and yell 'sorry, not stopping!' – sub 6 minute k's from here to the finish and a very satisfying overall fifth to cap off what had been a rough day with many highs and lows.  The course is great – the Tim and Paul and co. have worked magic to get 100 miles of interesting terrain in – maybe next year we'll get some sunshine eh?
Recovery – the time in between
Yeah.  Ummm…. this didn't really go very well.  Overall I was exhausted – more than ever after any race – but the biggest problem was my feet.  They were wrecked from being wet for the entire race.  All swollen and burning hot for a few days.  When I could walk properly again there was a pain in my heel that I'd never had before.  After a trip to physio it turns out I had my first taste of Plantar Fasciitis – many runners will be familiar with this problem and it is very difficult to get rid of.  It also meant that training was significantly reduced and key workouts missed as I just tried to stay fit enough to make it to the start line.
Northburn 100 – 17th March 2018, 6:00 am, Northburn Station, Central Otago 
26 hours 51 minutes – 4th overall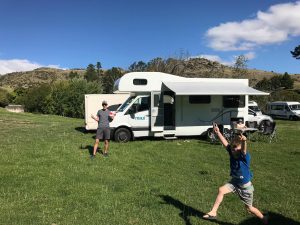 Campervan time!  One of the many cool things about Northburn is you can camp right at the start line and this year, since we had all the kids for the first time, we went big with a camper.  This was great – roll out of bed and be at the start line in 25 seconds!  Highly recommend.  I've already done a race report for Northburn and the course hasn't changed so I'll spare most of the details and just write about the differences.  In 2016 I ran the first loop in 7:04 which was good.  In 2017 I ran it in 6:15 – which was BAD – contributing to my eventual DNF around the 105km mark (along with some serious stomach issues).  So the goal this year was to split the difference – and at 6:35 I did – but it was probably a little too fast in hindsight.  On the second loop the 'death climb' out from camp felt really tough with the temperature rising.  I was halfway up this climb when Emma sent a message saying that our girls had won the kids race for their age group.  There's a 2km loop that has a decent climb in it that kids can do as part of the weekend's activities and it's brilliant.  The girls had a BLAST and it was one of the highlights of the whole trip.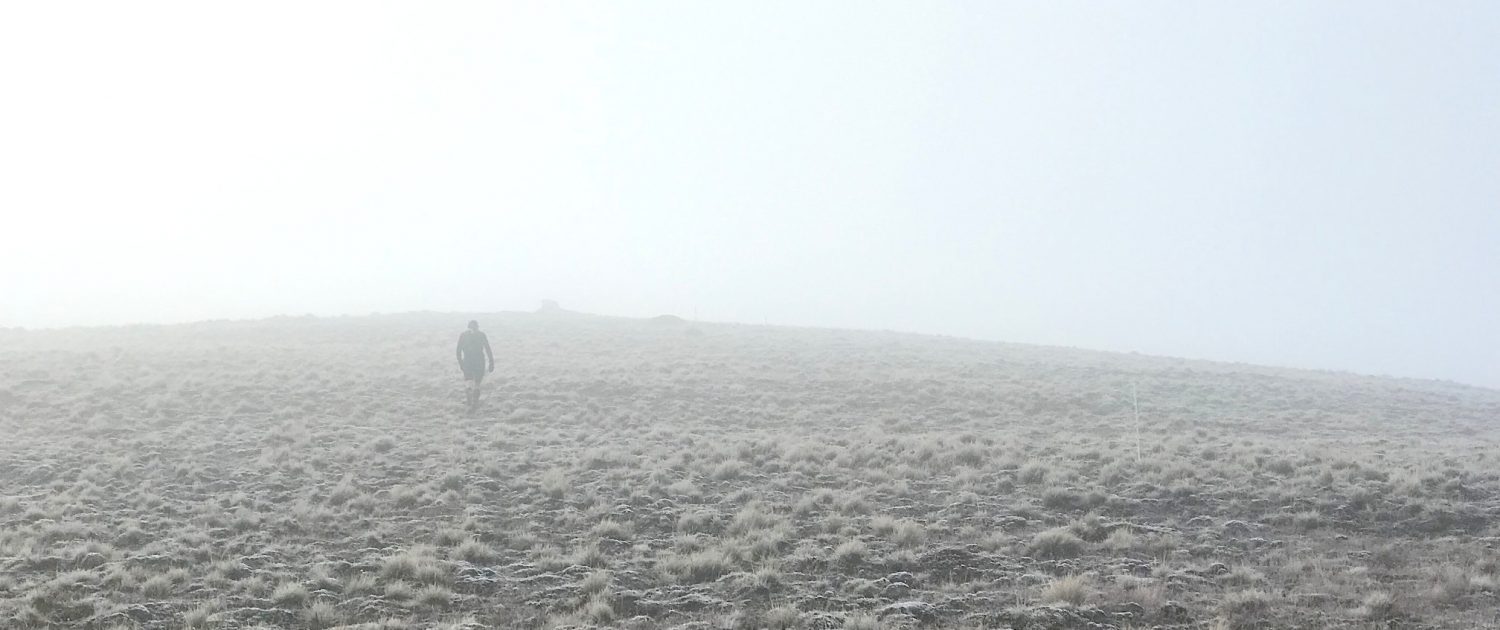 The whole of loop 2 was just a bit of a battle with fatigue and heel pain.  The body and legs reminding me that they're kinda over this running malarkey for a while and can we please stop now.  NO!  There's more work to be done!  For most of loop 2 and the start of loop 3 I hung out with Andy Millard – a hell of a good bloke from Wanaka but with a very strong Scottish accent so I caught about every third word in our many hour + long conversations!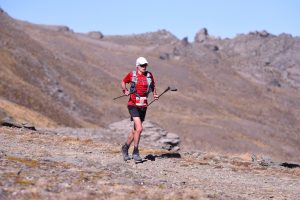 Back to camp at the end of leg 2 and I'm about 30 minutes ahead of 2016 time.  Feeling really stuffed but not sleepy and still very motivated to keep going which is good.  I'm early enough that the kids are still awake so that's a real boost.I leave slightly ahead of Andy but when my headlamp decides to stop working (it does this regularly – I need a new one!) I just wait for him to rock up and use his light to sort mine out.  Loop 3 is well known as being a beast and it doesn't disappoint.  It's possibly mentally tougher when you've done it before – you know what you're getting yourself into and how long it's going to take.  I get to do pretty much the entire third loop in darkness – some of it very cold up top (all mandatory gear was on) and dawn only breaks on the final climb before the finish.  There's something about the sharpness of a cold night that actually makes me move better.  In the 'loop of despair' I go from 10th place to 4th place as people start to struggle with the combination of cold, fatigue and vertical.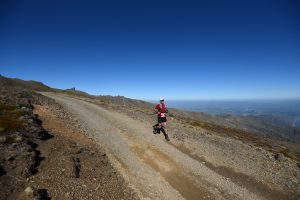 At checkpoints I was told that third place, another top bloke by the name of Adam Keen, was too far ahead to chase down but at the finish it turned out only 7 minutes separated us – so close but I never saw him ahead so I didn't know.  Never mind!  It was still a PB by 16 minutes (which really isn't much in the grand scheme of things) but more importantly I had achieved the goal of back to back 100 mile races.
Recovery from this race has been much quicker.  While the heel still hurts from time to time and my knees are a bit grumpy I feel back to full strength only two weeks after Northburn.  Ready for the next adventure!
COMBINED 2 x 100 MILE TIME: 48 Hours 10 Minutes – super keen to see someone beat this!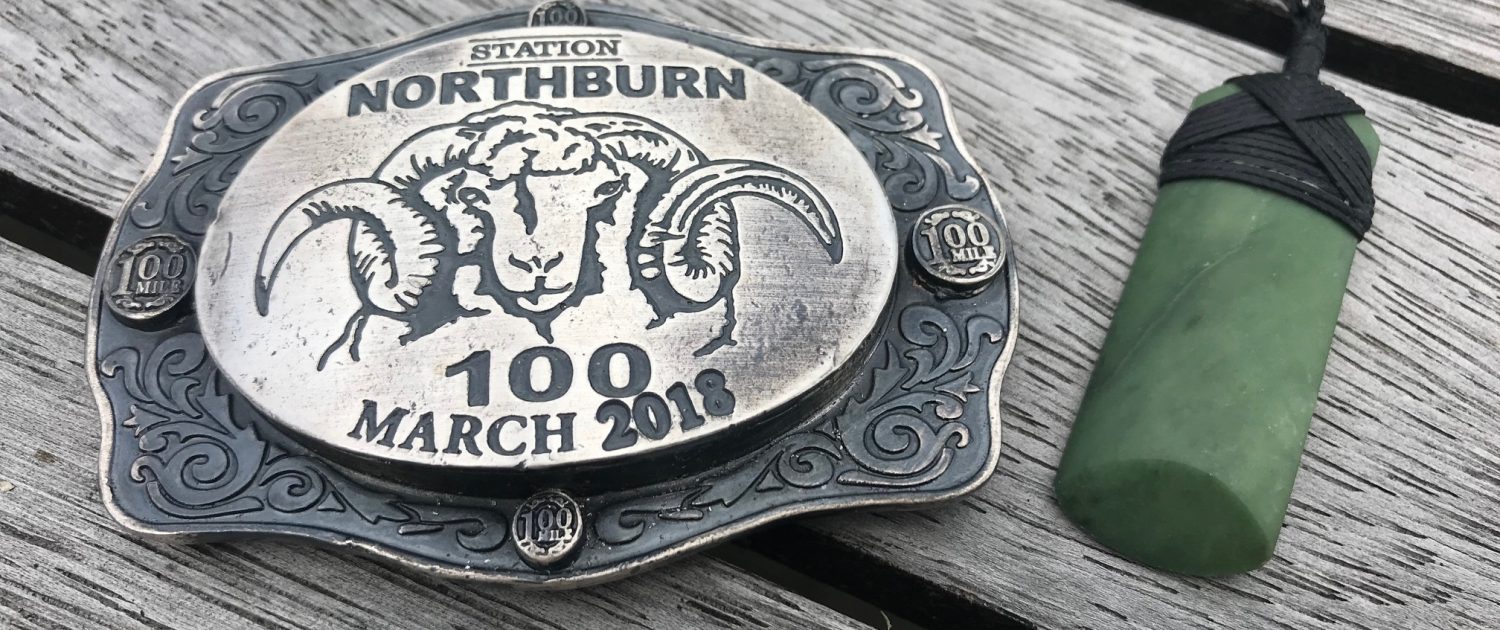 Food:
Approx 20 x Pure energy gels in total
2 x frozen smoothie – rice milk, banana, berries, LSA and ground almonds (approx 300 grams per bag)
2 x One Square Meal bars (bite size)
10 x date muesli bars
7,000 x cups of pumpkin soup (ok, maybe 12 or so across both races)
Some potatoes at Northburn which were excellent
Some nuts, chocolate, watermelon
Liquid:
Tailwind and water.
Gear:
Garmin Fenix 3 watch with portable USB charger which allowed it to record the entire event
Altra Lone Peak 3.5 shoes (I had to buy new ones after Tarawera as they had shrunk so much!)
Gaiters (both races)
UD PB 3.0 Vest
Black Diamond Carbon Z poles (from 100km mark at Tarawera and for all of Northburn)
AY-UP head torch with spare battery (need a new one now – this one is knackered)
Battery charger and the usual thermals, jacket, pants, buff etc…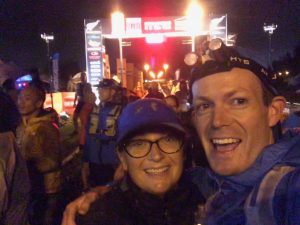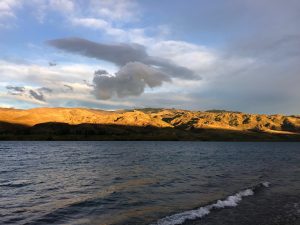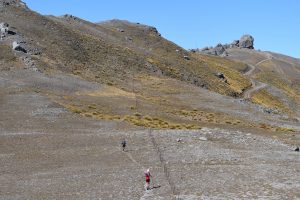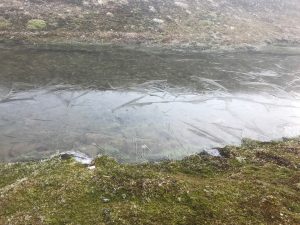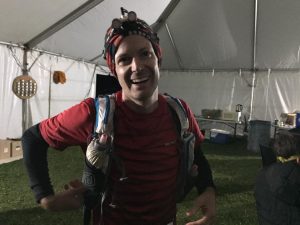 https://andrewmcdowall.net/wp-content/uploads/2015/05/nothing.png
0
0
Andrew
https://andrewmcdowall.net/wp-content/uploads/2015/05/nothing.png
Andrew
2018-04-03 02:12:04
2018-04-03 02:26:50
Tarawera 100 mile and Northburn 100 mile 2018 double